Opening the Festival with Dardenne Brothers
20/06/2011
A premiere of "The Kid With a Bike", the newest film by the Dardenne brothers, will open the 5th edition of the Film And Art Festival Two Riversides. The film will be screened in Poland thanks to our cooperation with the Carisma Film Group. The Cannes jury has once again appreciated the film duo by awarding this picture with the Grand Prix during this year's Festival.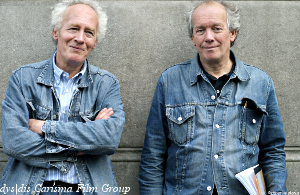 Pierre and Jean-Luc Dardenne describe themselves: one person, four eyes. It is thus not surprising that they see more! They have their own film language, painful realism, and the ability to tell little-great histories – that is how one can characterise their work. Their story is film-like. They bought their first video equipment thanks to the money they had earned working in a cement mill. When they recorded one of the strikes in the 70s, they joined a team of Belgian TV reporters. One of their documentaries, "Lessons of a Flying University," was on Polish emigrants. Their first feature film was the war drama "Falsch," a story about a nazi massacre of a Jewish family.

It is not without reason that the brothers are called Cannes' favourites. There are even voices that the duo's popularity is the best proof of how effective the festival's promotion is. If not for David Cronenberg's decision to award them (and not Almodóvar or Lynch) with the 1999 Palme d'Or for "Rosette," the name Dardenne might not have made it to the very top. Their next films proved that the award was nor accidental. In 2002 the jury awarded their "The Son," three years later  "The Child"  got them yet another Palme d'Or.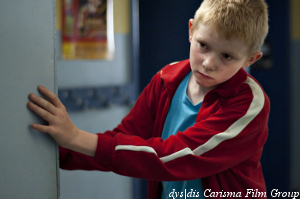 We will find out what made the critics call "The Kid With a Bike" a LIITLE-GREAT movie on the 30th of July in Kazimierz Dolny.

The previous editions of the Two Riversides festival began with: "The Unknown Woman" / "La Sconosciuta" – 2007 (directed by Giuseppe Tornatore), "The Unmoved Mover"/"Nieruchomy poruszyciel" – 2008 (directed by Łukasz Barczyk), "A Prophet" / "Un Prophete" – 2009 (directed by Jacques Audiard, Grand Prix at the Cannes Festival), "The Secret in Their Eyes" / "El Secreto De Sus Ojos" – 2010 (directed by Juan José Campanella, Academy Award for the Best Foreign Language Film).
We invite you to the LITTLE GREAT FESTIVAL from the 30th of July to the 7th of August.