Music without boundaries
22/06/2011
The power of DANIEL MELINGO's Argentinean tango, RYKARDA PARASOL's Rock Noir and, last but not least, Andrzej Bienias with the Stowarzyszenie Konstruktorów Słów i Dźwięków (Words And Sounds Constructors Association) and the "Niepłytka płytka" ("Unshallow album") – these are some of the musical accents of the 5th edition of the TWO RIVERISDES Film And Art Festival.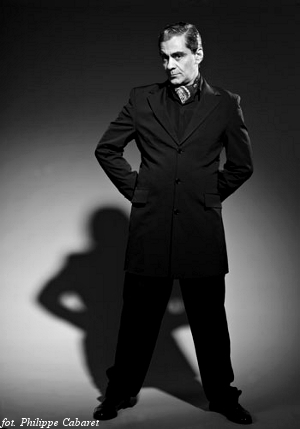 The Opening Concert will take us to South America. DANIEL MELINGO has accepted the invitation to Kazimierz Dolny and Janowiec. The stay at Two Riversides will be his first visit to Poland. The critics are in agreement: Melingo charms us with sound, skilfully blurring the border between the sacred and the profane, always teetering between madness and normality. He has long cooperated  with the independent theatre scene in Buenos Aires but he spread his wings only after the military dictatorship had been abolished, after the Falklands War. He was associated with the Twist and Los Abuelos de la Nada groups. He brought new musical inspirations from each of his journeys. But it was only after he came back to Argentina that he began to appreciate the power of tango – it was love at first note. Melingo quickly gained the right to, as they call it, "play with tango." From that moment he has been opening all the doors on his artistic way without knocking.

The next musical proposal is the performance of RYKARDA PARASOL. The artist calls her creative work "Rock Noir" and makes no secret of her fascination with films of this genre. The covers of her albums have been inspired by works of Lynch and Hitchcock. Rykarda can be easily identified by her rough timbre and ice-cold glance.

PAOLO CONTE, a great (if not the greatest) Italian cantautore – music and lyrics author, will be present in Kazimierz Dolny and Janowiec virtually. We would already like to invite you to the screening of the footage from his incredible concert at the Arena di Verona. Thanks to the special presentation, the Small Marketplace will turn into the Verona Music Amphitheatre.

Andrzej Bienias with the Stowarzyszenie Konstruktorów Słów i Dźwięków will surprise us with remarkable stories about ordinary people and their extraordinary dreams. We will also experience music from Zbigniew Zamachowski – the hero of the "And God Created Actor" cycle; more info soon to come.