Kazimierz Dolny
Because of its attractive location, climate, history, architecture and numerous historical monuments, Kazimierz Dolny has for many years been a touristically popular town. Moreover, the unique atmosphere of the town makes Kazimierz a favourite place of work and rest for all kinds of artists, mainly painters, whose galleries can be visited in Kazimierz.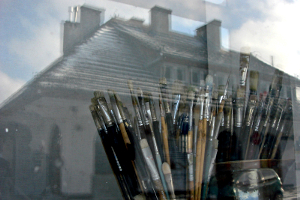 The town is located on the eastern bank of the Lesser Polish Gorge of the Vistula. Part of the Puławy – Kazimierz Dolny – Nałęczów tourist triangle. The name of the Town has first been noted in the chronicles in 1249.

The city's unique architecture and landscape have been listed in the heritage register. To preserve the municipality's natural amenities, in 1979 the Kazimierz Landscape Park was created; it encompasses the entire area of the municipality. Moreover, on 8th of September 1994, by the ordinance of the President of Poland, Kazimierz Dolny was declared a Monument of History.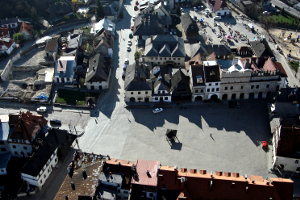 Selected historical monuments: ruins of the Castle, the defensive tower, churches (of St. John the Baptist, of St. Bartholomew, of St. Anne, of the Annunciation to the Blessed Virgin Mary), the Celej House (it is currently home to a branch of the Nadwiślańskie Museum), the Old Bath-House designed by Jan Koszczyc Witkiewicz, the Synagogue, tenement houses by the Great Market, wooden houses and granaries.
www.kazimierzdolny.bip.net.pl
>> locations
>> gallery Kazimierz Dolny
photos: Maks Skrzeczkowski