Puławy
A powiat town, located on the edge of the Lesser Polish Gorge of the Vistula. A centre of industry, science, culture and tourism. The Czartoryski Dukes' Palace in Puławy is a historical centre of the Renaissance culture, gathering notable artists of that time; the Palace held the first National Museum in Poland.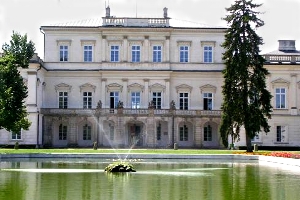 Currently, the Czartoryski Museum is located in the Palace. Around it there is a park, rebuilt, in accordance with the vision of princess Izabela Czartoryska, into an English landscape park.

At the turn of the 18th and 19th century, Puławy became the dominant centre of Polish culture, a place where literature, art, music and theatre flourished; national traditions were cultivated and the memory of Rzeczpospolita's great times was cherished. Ideals that were born during that time are continued among the descendants until this day.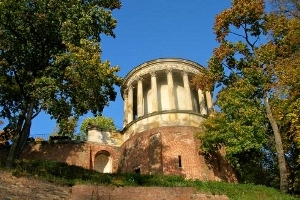 In the 19th century Puławy were called the "Polish Athens." At present, Puławy are a centre with the highest percentage of people with higher education in Poland. At the same time, however, there is an emphasis on education in the exact and technical sciences. The City Government underlines the great need to rebuild the humanistic, cultural, artistic, and literary traditions of this centre. One of the means to achieve this goal is the realisation of cultural events in the Puławy area.
Selected historical monuments: the Neo-classical Czartoryski Palace, the Gothic House, the Temple of the Sibyl (which princess Czartoryska assigned to store national relics), the Greek House (originally the frontal of the no longer existing palace orangery, currently the building serves as the city library),
the Roman Gate, built as a Romantic ruin: with cavities in the wall which are intentionally left unfilled, Marynka's Palace (the inscription on the frieze of the portico reads: "Iste terrarum mihi praeter omnes angulus ridet" / "For me this corner of earth laughs above any other thing" [Horace]), the English Stairs (one of the oldest elements of the Puławy park), caves sculpted in the park slope, which emerged as a result of extracting limestone, a water tower built in a Russian Neo-classical style, the Gazebo patterned after a type of Chinese pagoda, and the Church of the Assumption of Virgin Mary patterned after the Roman Pantheon.