mockumentaries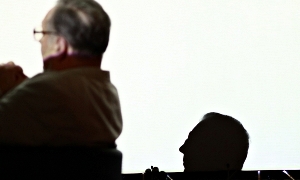 New, interesting trend that we do not know so well –  "mockumentaries" – films which use the form of a documentary film to tell stories that are not always real… Among them also films from the so-called "found footage" trend.
____________________________________________
Mockumentary (mock documentary) is fiction that pretends to be a document. Associations with a joke, immediately raised by such a term, are certainly not without merit. However, the joke is not on the audience, which perhaps can be fooled. Subject of the joke turns out to be a documentary as such. "Fake" document is a picture endowed with great potential for a self-reflection film. The authors use it in various degrees – ranging from a simple joke, through a travesty and a parody, to criticism and deconstruction of the basic documentaries' assumptions. J. Roscoe and C. Hight, authors of the first monograph mockumentaries state that in the latter, less popular form, criticism is truly radical. It strikes at the heart of the documentary project, at its claims to truth. It reveals the constructed, mediated and inevitably arbitrary nature of each film media, confronting mockumentary with the role the viewer is given by a traditional document – a consumer of the so
called reality, registered on tape.

Use of parody allows the mockumentary to broaden its scope, to the various discourses of facts, to the media, and even to various myths and icons of mass culture, including pop-politics. We omitted political mocks, such as Tim Robbins's "Bob Roberts", famous "The Rutles", a parody of The Beatles' legend or "This Is Spinal Tap", documenting a tour of a nonexistent heavy metal band. We also skipped the popular TV productions, e.g. pseudo-documentary episodes of such series as "ER", "The Simpsons" and "South Park". We also excluded the well-known classics, such as Woody Allen's excellent "Zelig". Other recognized masters of cinema, such as Robert Altman and Peter Greenaway, created mockumentaries as well.

During the festival, we will present a subjective selection of the most interesting mocks. We took great care of their stylistic and thematic diversity. There will also be latest films of the genre as well as examples of domestic cinematography. Usually, the genres subjected to travesty, parody and deconstruction are those which are ripe or even overripe. So, is it true that the popularity of mockumentaries signals the forthcoming decline of the documentaries, even though one can still hear about its renaissance? We are of the impression that the rigid division between documentary and fiction is no longer adequate, not only in the world of avant-garde, but in the mass audience world as well. It is now perceived rather as poles on a liquid scale. It's the poorly explored center is what interests artistic discoverers the most.
Maciej Nowicki
Konrad Wirkowski
transl. Anna M. Gdyńska
date:
01/08/2011
, time:
16:15
, place:
The Silver Star Cinema
, film program:
mockumentaries
, artistic program:
films
date:
03/08/2011
, time:
20:30
, place:
The Silver Star Cinema
, film program:
mockumentaries
, artistic program:
films
date:
04/08/2011
, time:
19:30
, place:
The Silver Star Cinema
, film program:
mockumentaries
, artistic program:
films
film program:
the audience poll
,
date:
31/07/2011
, time:
19:30
, place:
The Big Cinema
, film program:
mockumentaries
, artistic program:
films
date:
04/08/2011
, time:
11:00
, place:
The Big Cinema
, film program:
mockumentaries
, artistic program:
films
film program:
the audience poll
,
date:
01/08/2011
, time:
16:15
, place:
The Silver Star Cinema
, film program:
mockumentaries
, artistic program:
films
date:
03/08/2011
, time:
20:30
, place:
The Silver Star Cinema
, film program:
mockumentaries
, artistic program:
films